1. Bring bike outside into natural, bright light and onto a level surface. Ensure the bike is standing completely vertical.


2.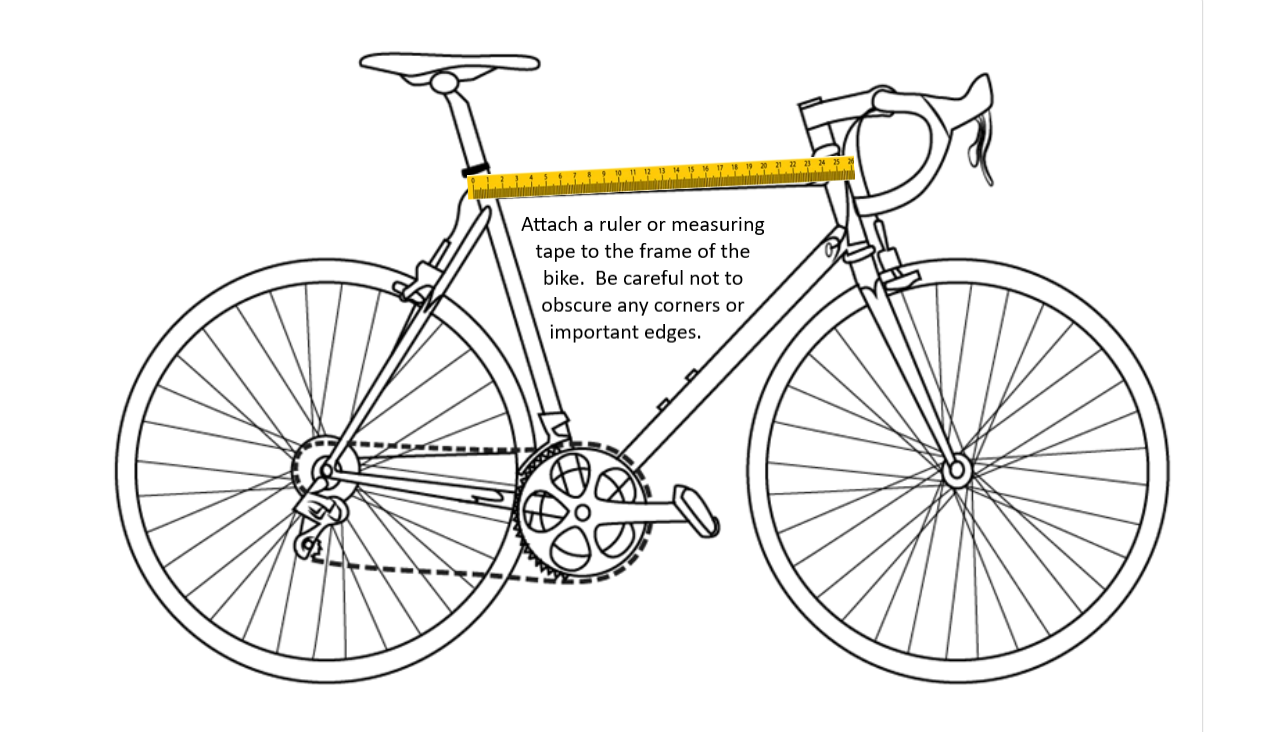 - If ordering a half framebag or wedge bag; attach the cage and bottles that will be used.
- If ordering a bolt on bag; back out the cage bolts so they are visible.


3.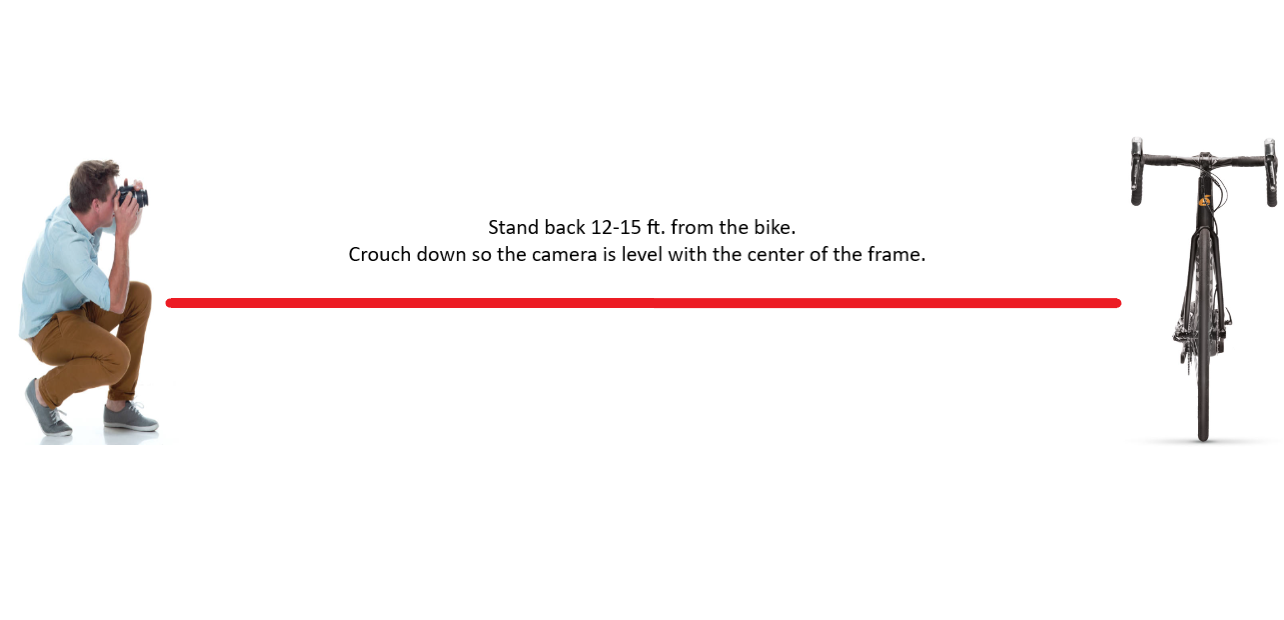 4.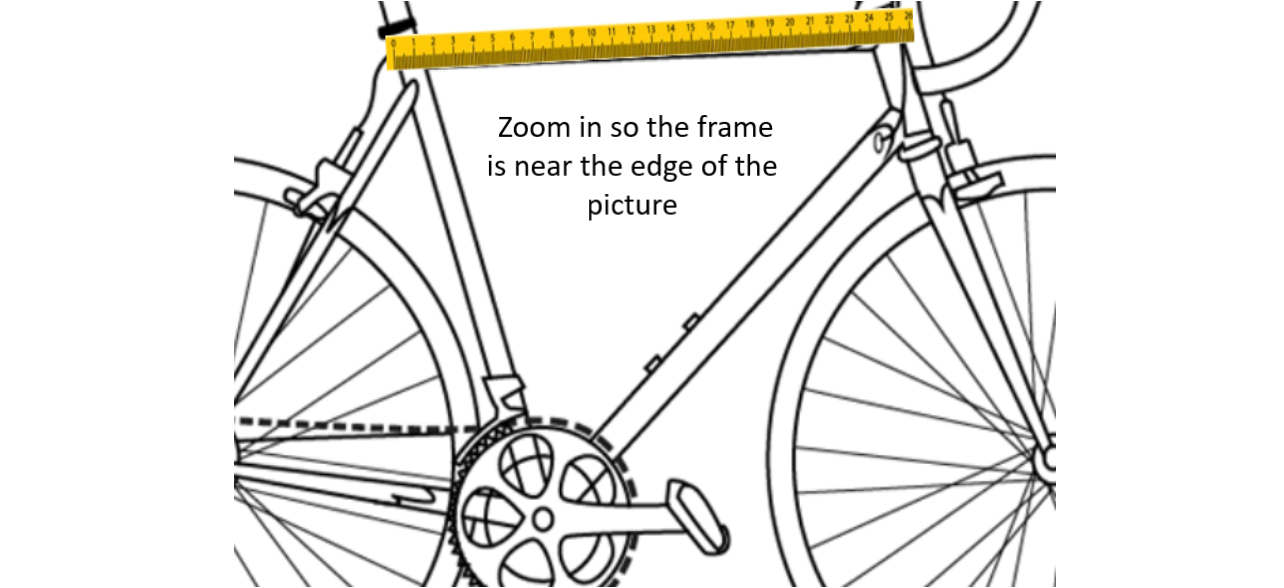 5. Take a high resolution image (preferably using a DLSR camera)
- Zoom in on the image. The 1" ruler marks should be visible.


6. Email the image, including your order #, to [email protected].






Velcro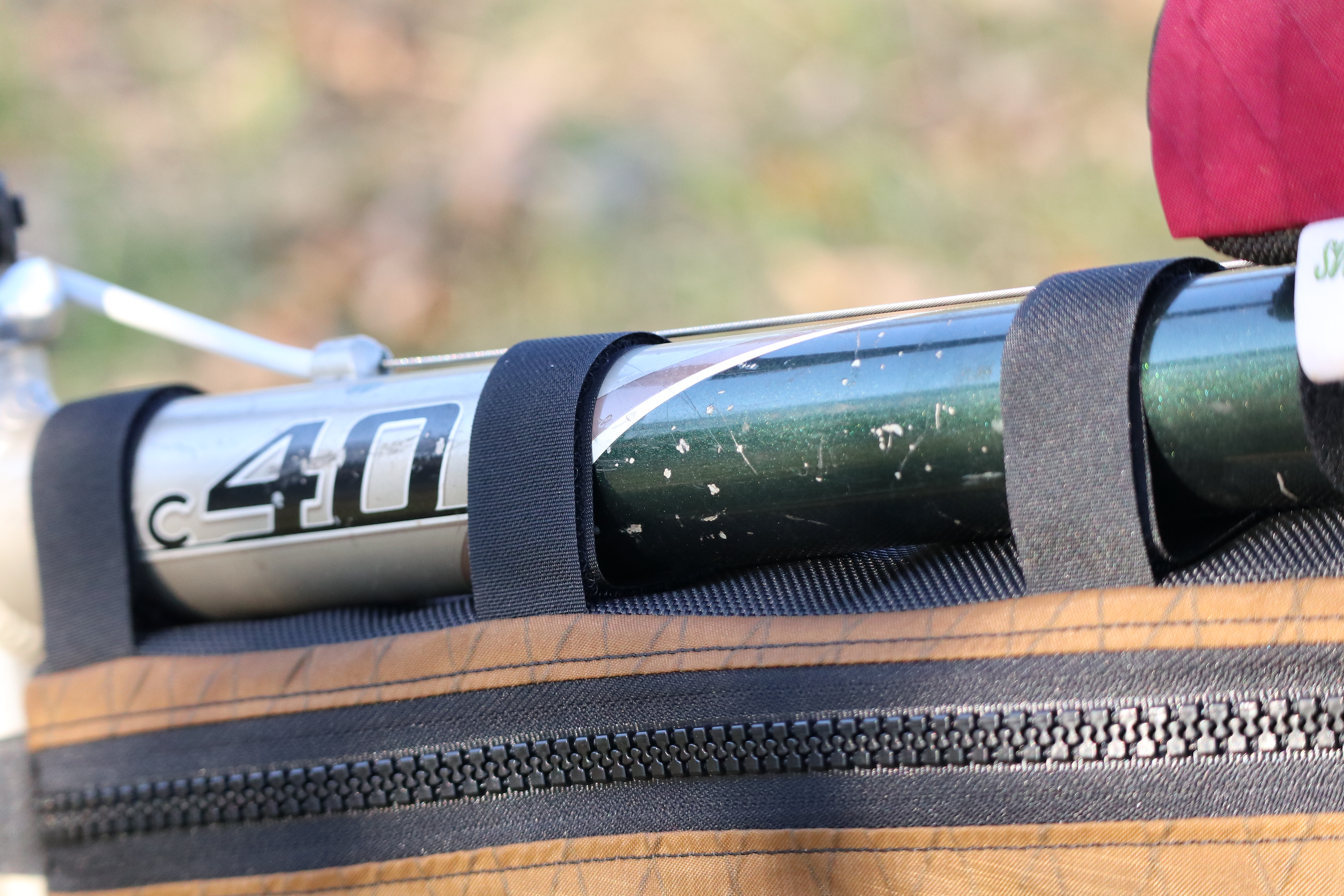 Velcro is the ideal attachment for those who want the most straighforward way of securing a framebag. The major benefit of velcro is that the framebag can be easily attached and removed.


Bolt On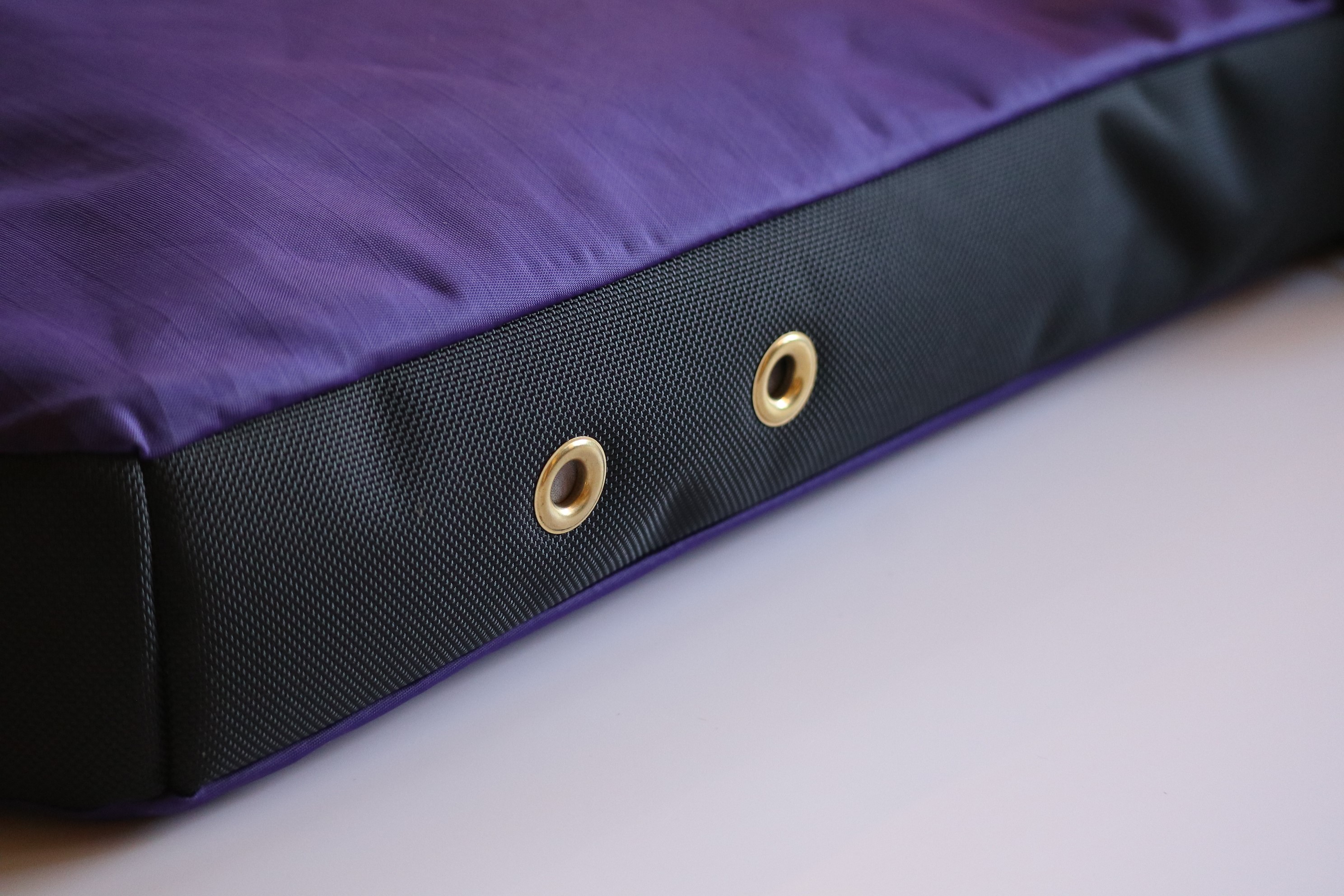 Bolt on framebags are attached using grommets that pair with the bike frames' water bottle mounts and other braze-ons. They help lessen paint abrasion that is common with velcro straps and interact nicely with other accessory bags.


Lace Up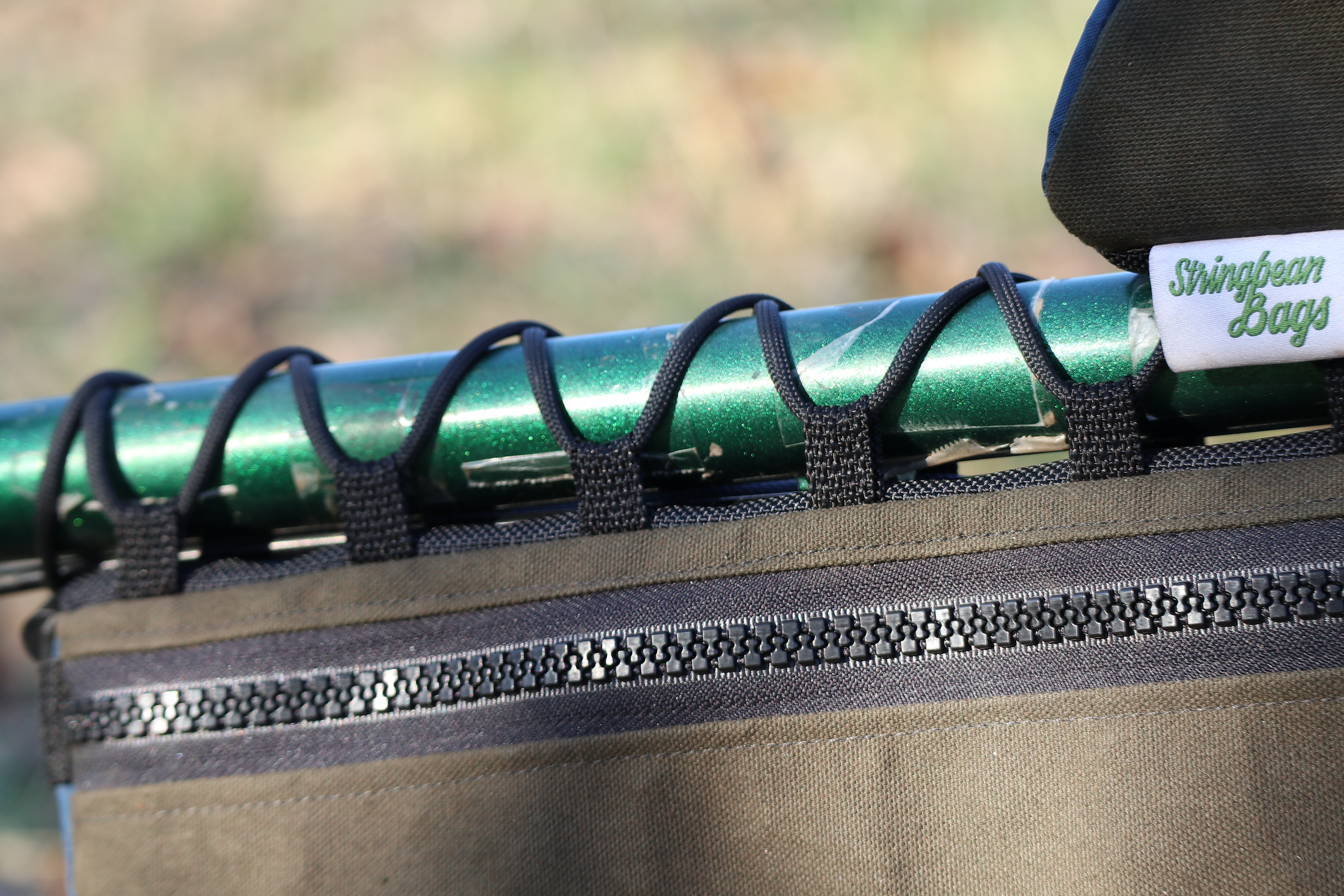 Lace up framebags use loops and laces, similar to a shoe, to attach to the bike frame. They are great for adjusting tension when carrying different size loads.

Daisy Chain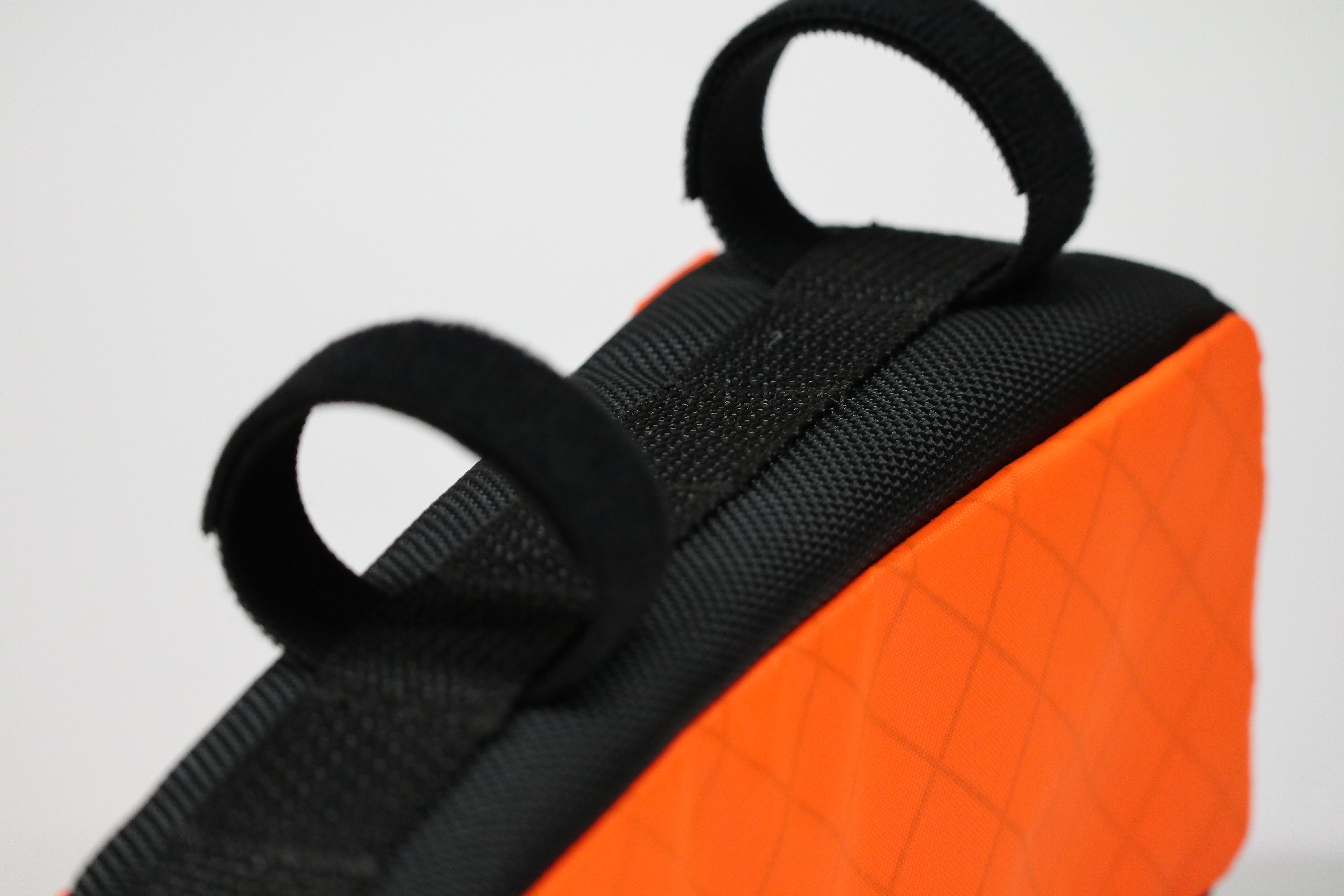 A daisy chain is a strip of webbing that is sewn along the length of the framebag spine. The webbing is sectioned off so velcro straps can run underneath and wrap around the frame. Daisy chains allow you to move the strap placement to work well with other bags and mounts.








Map Pocket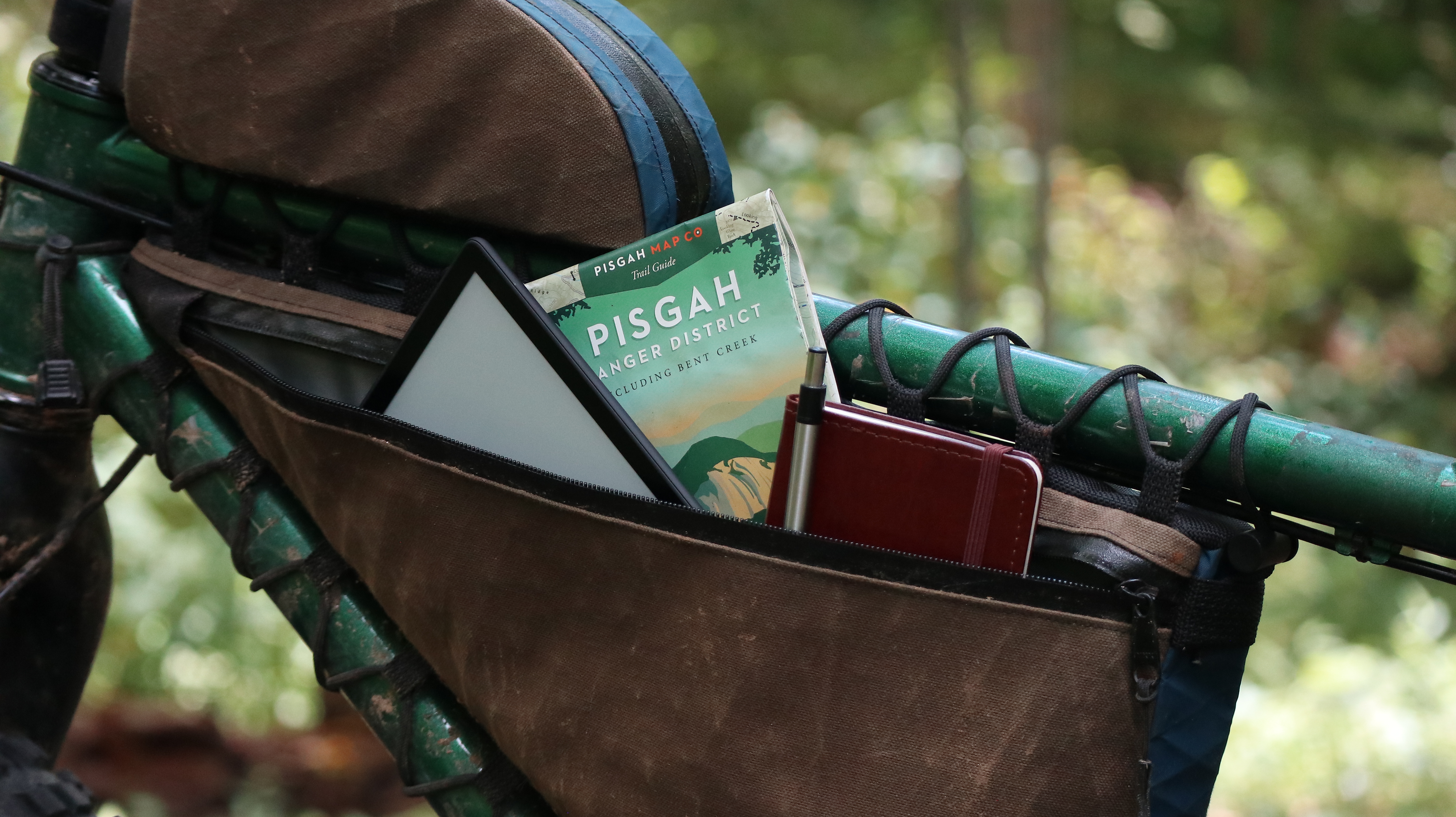 A map pocket is zippered pocket on the non-drive side of your framebag. Made using a YKK Aquaguard Zipper, these pockets are perfect for low-profile items like maps, phones, wallets, keys and snacks.

Hydration Hose Port
A hydration hose port is an overlapped opening in the top of the framebag where your toptube meets your headtube. This allows you to keep a water bladder in your framebag and run the hose out to your cockpit. It also works great for running wiring from batteries out to your cockpit.